Ile de Ré may be your favourite destination for a
family holiday
or a
weekend with friends
where you can enjoy sports activities, good restaurants or quiet days in a beautiful villa. Indeed, Ile de Ré offers everything you could wish for, all in a relaxed French-style atmosphere! As far as gastronomy is concerned, Ile de Ré will not disappoint you, and even less so if you are a lover of sweet treats. If this is the case, Villanovo makes you discover the sweet delights you can taste on the Ile de Ré!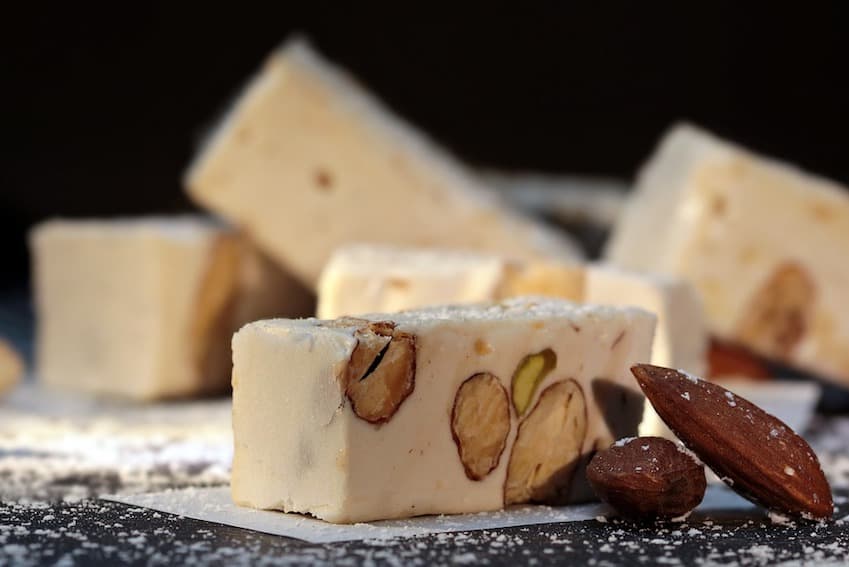 Nougat
Nougat, a sweet pleasure appreciated by many is actually a very simple recipe since it consists only of egg, honey, nuts, and unleavened bread which envelops its more or less soft dough. The nougat is consumed throughout the world and more particularly in the Mediterranean basin like in
Spain
where it is called "turron catalan", "jabane" in
Morocco
, in Malta the "qubbajt", "mandolato" in
Greece
and is present in many other countries of Europe. The history of this sweet delicacy goes back to the 10th century, when its recipe is written in an Arabic book from Baghdad. At that time, nougat was called "native" and it was written that it originated from a city located between Turkey and Syria. The nougat of France succeeds the Arab, Italian and Catalan nougat and today it delights many tourists who visit the island. 
Ice Cream
In summer
, the temperatures on Ile de Ré rise, and even if a little jump into the sea will allow you to cool down, what could be more pleasant than to enjoy a good, fresh and delicious ice cream in the sun? On the island, you will be able to treat yourself and enjoy delicious ice creams in various places to avoid any unpleasant surprises. Here's where you can enjoy the best ice creams in the summer or whenever you want: 
La Martinière, 17 Quai de la Poithevinière, 17410 Saint-Martin-de-Ré
L'Atelier, 2 Rue du Général de Gaulle, 17630 La Flotte, France
Gelateria del Mare, 3 rue du Marche, 17630 La Flotte, Ile de Ré France
Honey
Whether on a waffle, on bread, in a tea or even with a spoon, honey is a good alternative to sugar and offers a more gourmand side that goes well with many sweet or savoury foods! While you are on Ile de Ré, take the opportunity to taste honey and bring back some as a souvenir of your unforgettable stay. On the island, the cultivation of honey is a job that arouses the curiosity of visitors who enjoy going to the heart of the action: to the beehives! On a trip to Ré, you will be able to visit an apiary and admire how honey is harvested and maintained and observe the landscape in which the activity takes place. As well as being able to buy jars of honey, you will be able to find in Ré honey sweets, pastries such as gingerbread, royal jelly, honey vinegar or even wax, something to choose from!