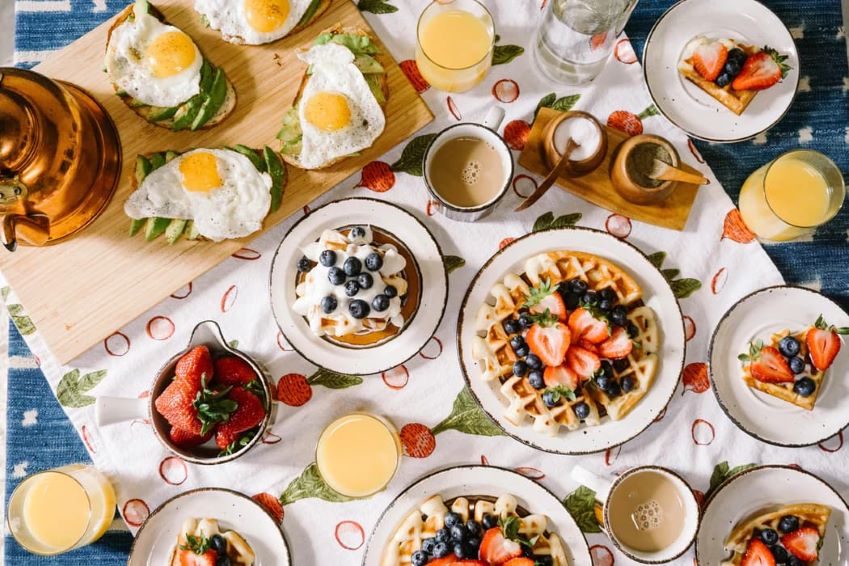 To
visit the Ile de Ré
is to discover a unique fauna and flora, villages with undeniable charm but also a serene way of life. What could be better than tasting delicious specialities from the island for your brunch or snacks...? Considered the favourite meal of many French people, brunch is gradually taking its place in our society to the delight our taste buds. We share with you our best addresses for memorable sweet breaks on the Île de Ré. 
>>> Villanovo presents you the sweet pleasures of the Ile de Ré
La Baronnie Hotel and Spa
This pretty period house which is a tea room in Saint-Martin en Ré is a very pleasant place to start your day. You will find all the classic ingredients of a French breakfast such as pastries served on the terrace or inside in a typical old-fashioned decor. At the same time, many English specialities will be proposed to you as well as more dietetic products based on fruits. 
Vintage Coffee 
This small American-inspired café restaurant offers delicious fresh fruit juices and milkshakes and delicious hot and cold coffees as well as sweet treats. It's also a great place to eat lunch or dinner. 
The workshop 
The workshop is a beautiful little tea room located in La Flotte offering breakfast formulas and taste the original flavours and typical products of the island. You will notably find delicious ice creams, financial and a wide variety of pastries. Hot and cold drinks are also served throughout the day. A particular favourite for their iced macaroons.
The Anneries 
Located in
La Couarde-sur-Mer
, Les Anneries is a restaurant, bar, café offering a pretty terrace illuminated by garlands. It is the ideal place if you are in the area and wish to take a sweet break or lunch. You will taste delicious cocktails including the "blue annerie". 
Au Gouter Breton
 This charming crêperie in Ars-en-Ré offers you delicious crêpes to taste but also pancakes inspired by Breton gastronomy. We particularly like this place for its atmosphere and the pretty decoration of this small restaurant, perfect if the desire for pancakes is felt. 
Z'Adore 
It's all in the name of this small tea room specialized in pastries and located in La Couarde-Sur-Mer. It's a well-known place for the island's residents where you can eat delicious homemade cakes such as lemon meringue pies, cookies cheesecakes, or crumbles for the enjoyment of young and old.   
>>> The many faces of the Ile de Ré, discover its 10 villages. Translated with