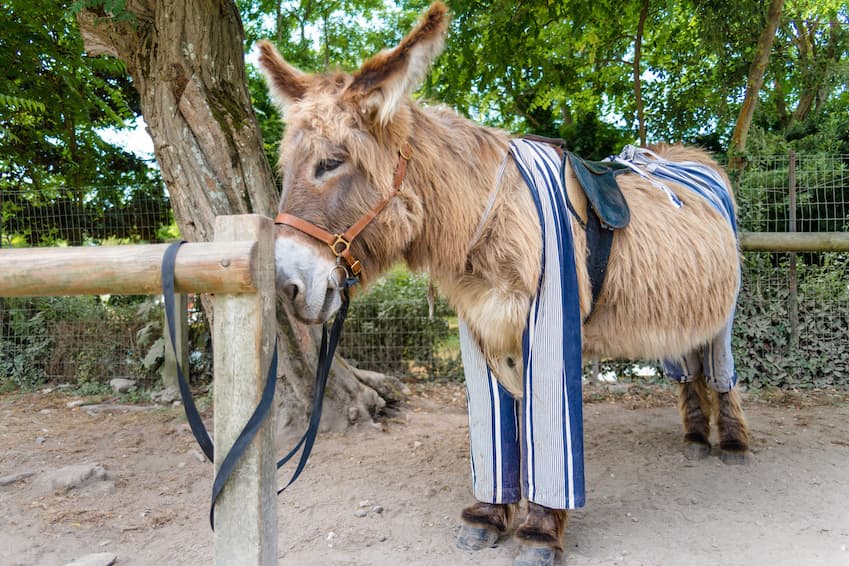 True symbols of Ré, the Poitou donkeys are donkeys who are unique for wearing pants. You may have heard of the donkeys with bonnets, but you may not be aware that there is such a garment for our four-legged friends... So discover these adorable creatures that have marked local history with your family and make your children fall in love. A great donkey excursion not to be missed!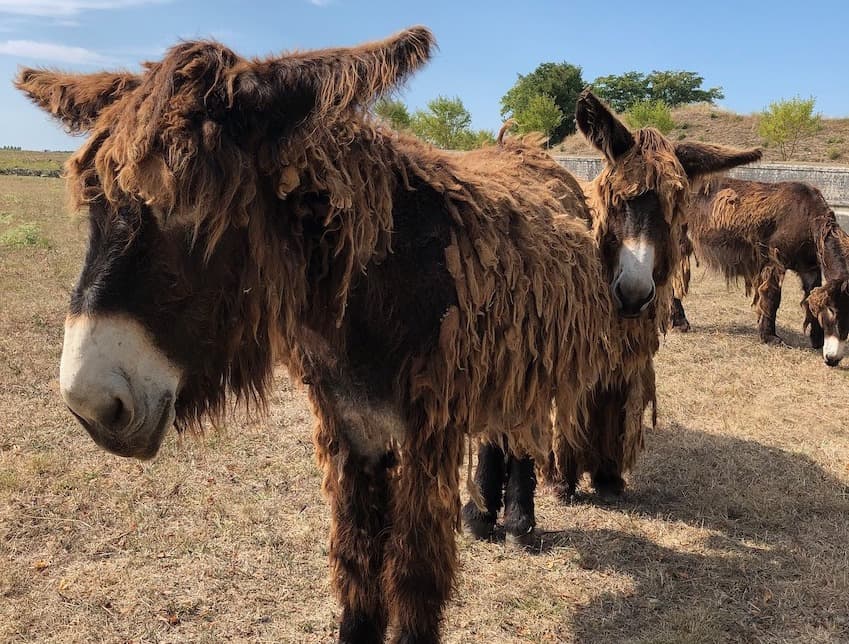 Why donkeys?
In the past, donkeys were frequently used for agricultural work, collecting kelp from the coast, harvesting salt or transporting it from one village to another. Donkeys were an integral part of the community in Île de Ré and accompanied the daily life of its inhabitants.
Why the pants?
The locals used to dress their donkeys in panties made of recycled fabric. Thus, old curtains with stripes or flowers were given a new life on their friends the Poitou donkeys. Tradition even tells us that a woman from Ars had the idea of using her husband's old shirt to dress her donkey. But why is that? The reason for this singular dress is not related to a particular desire to create a cute look, but rather the need to spare donkeys from the constant aggression from the flies and mosquitoes that are abundantly found in
salt marshes
.
What is left of our donkeys?
If the donkey has gradually disappeared from the agricultural landscape with mechanization, you can still encounter some as you walk around. And if you feel like going for a walk with them, go to Saint-Martin-de-Ré with your children! Parc de la Barbette is the ideal place to get to know them. 
Anyway, you can't miss this famous mascot of the island. Indeed, the products bearing the effigy of the famous Rothic animal are numerous: postcards, plush toys, T-shirts, mugs, piggy banks, smartphone shells... the donkey is available in all possible and imaginable formats. In the commune of
Loix
, there are even soaps made from donkey's milk made in Ile de Ré!